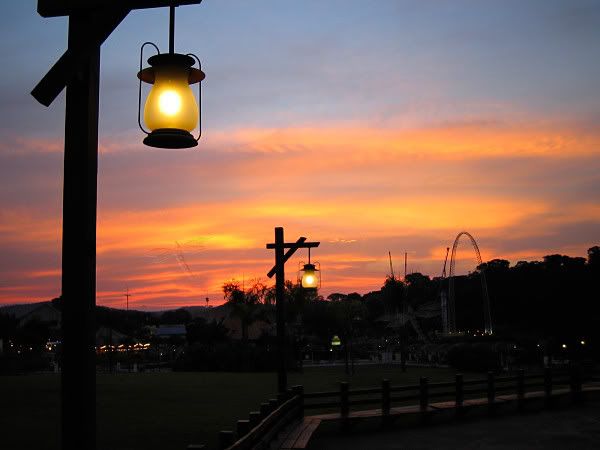 I thought I wasn't going to take part this week. The weather here is dismal and, for Brazil, almost winterish. It's dull, grey, wet and fairly cool. Then there was the issue of finding the time to take out the camera.
This photo was taken a couple of years ago at Hopi Hari, a huge amusement park outside São Paulo. The sky was spectacular and I loved the reflection of the setting sun on the benches.
To see the other great entries or participate yourself, pop along to Picture Perfect.