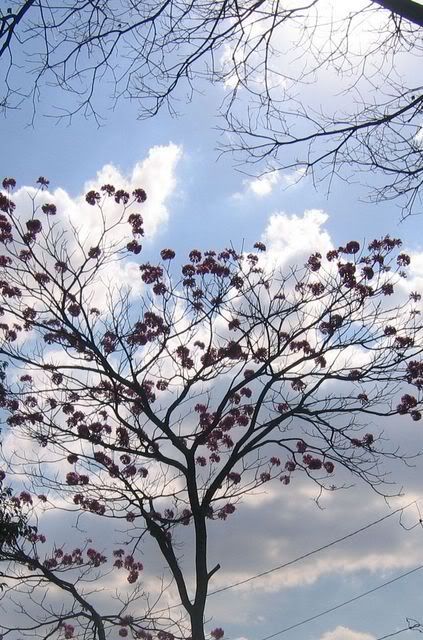 Naturally, I do. I don't want to, but I will.
Jorge had to go into the village yesterday to resolve a tax issue. It was hot again. We've had a couple of days of what I consider typical Brazil weather, blazingly hot day with temperatures around 97°F (37°C) and thunderstorms in the late afternoon, early evening. He took very long coming home, which surprised me, as we've all been pretty much staying indoors to escape the heat. It turns out, he had met up with a buddy of his who asked him about English classes. It's well known around here that we're English speaking. He told this friend that I was the one who taught and that I'd give him a call later to arrange classes.
This is where the "do I or don't I" comes in. When we moved here, I gave up my students. The travel time and cost made it impractical to continue, as they were all right in town. One student would require 3 buses. For the amount I earned, it wouldn't be worth it at all. At first, I thought of taking up with an English school here, but once we'd moved in, I got hopeful that I could earn a living with my photo restoration and photography. I've been trying to phone this prospective student, but so far haven't managed to catch him at home. Typically, they only want an hour a week anyway, so its not such a big deal. We'll see how that goes.
Today, we got caught in a heavy storm rainfall when going into the village. We got thoroughly soaked and enjoyed it immensely. This evening, while figuring out the colour codes for my page here, I was listening to Andy Stewart (courtesy of Paula) who I found quite by accident.
I grew up listening to Andy Stewart. My grandad, Jim, as many of you know already, was a Scot. I think he would listen to Scottish Soldier when he was feeling homesick. He must surely have been homesick at some point. I can understand that. Hm.... perhaps I'll put some music in here. Everyone knows "Scottish soldier", but who of you know what this song is all about.......
Did I lose you there?